If you haven't already, add us to your iTunes! You can listen to us on the go from your phone and stuff!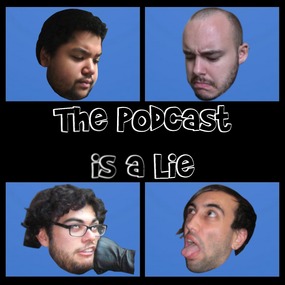 Episode 5 of The Podcast is a Lie is here!
Episode notes
:
Dustin is recording from his phone due to technical issues.
Dylan won't stop typing due to writing a book (we assume).
Tags coming soon!